I created, designed and animated this show package back in 2012 at
Santa Transmedia
for a VH1 show called 'Air VH1' to air on airports across the U.S. Even though it's really simplistic, I have a strong personal connection to this one because of how it came to be.
The opening won a
Gold Award
at
PromaxBDA North America
in 2013.

Since Viacom gave us total creative freedom, we did an internal pitch in which all in-house designers would submit a visual exploration of their own. At that time, I've came up with a styleframe that was completely different of what later became the final look/idea.
Even though I didn't dislike my entry, I felt like I could do more than just a 'random' design and should take on the opportunity to add some brains to it. So overnight I decided to scrap the whole thing and start fresh on an idea-oriented concept that came to life through a simple animatic made in a couple of hours.
My approach was to clash airport wayfinding imagery with how music makes you feel in a fun way. And punk rock seemed a perfect fit to break the boringness of concrete, metal and businessmen in suits.


The client loved it and the final opening turned out to be a refined version of that original animatic, down to the design and editing, just swapping the original Ramones' tune to our own.
Due to some confusion over schedule, I've ended up animating the whole thing by myself over a weekend with some help from my colleagues here and there to meet the delivery.
Oh, and I've sang and played guitar as well. True story.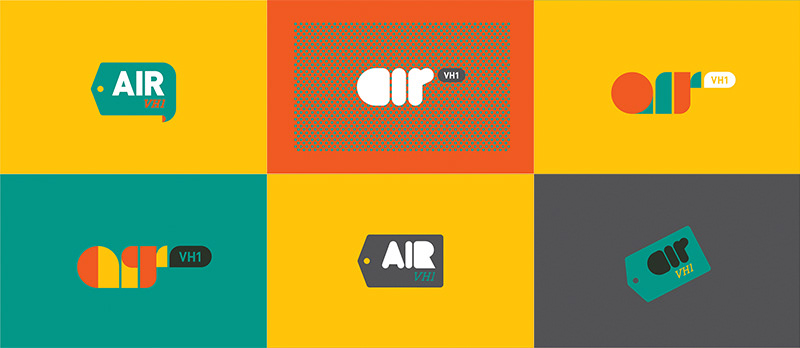 Full credits:
Production Company: Santa Transmedia Productions
Client Services: Sid Seed
Concept/Direction/Design/Animation: Thiago Steka
Additional Design: Eric Pautz
Additional Animation: Gustavo Rodrigues, Guilherme Krolow, Sid Seed